The Consortium, Mojacar
Service - Integrity - Experience - Professionalism - Sound Advice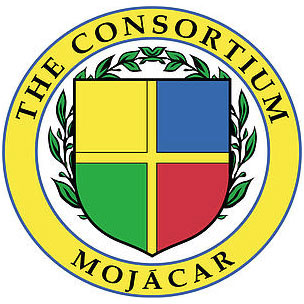 A co-operation between five of the longest established and well respected Professional Real Estate Agents serving Mojácar and the adjacent towns and villages. It is their reputation that has made it possible for them to practice so successfully for so long.
Individually the members of the Consortium have a proven record for efficiency and professionalism that has enabled them to provide a premier service both to buyers and sellers. Collectively they have offices in strategically placed locations o­n the beach road, a permanent force of qualified sales personnel and an ability to jointly advertise widely, hold exhibitions, and to cooperate with their joint international contacts.
The Consortium Mojacar also has a dedicated office on the Multicentro Playa:
Paseo del Mediterráneo, 355 bajo,
04638 - Mojacar Playa
Almería.